Does your business have an online presence? If so, congratulations. You're fishing for customers in the right location. You need the internet to get the customers you need. It's where all the action is. It's where your clients are. However, being online isn't enough. You need to follow the proper strategy that makes you "most visible" to your target market. In other words, you need proper tips for SEO that guarantee you high search result rankings.
Here's a Test.
Try searching yourself online. Specifically, open up Google, and type "salons near me."Do you pop up anywhere in the first page results? Are you anywhere near the top of your page? Or are you non-existent? Maybe you're on page 2 or 3. If so, understand that this isn't enough. Practically no one uses 2nd and 3rd pages, with most focus being on the first. In fact, at least 97% of Google users stick to first pages only. That's how much business you lose with improper SEO! So you need first page placements. And you need to get to the top of the pages.
Also…
You need to rank high for the right queries. You don't want to rank high for a customer 100 miles away. That's way out of your business' reach, and those finding you won't buy. Instead, you want to rank high for your local searches. That way, you ensure that every dollar you spend on advertising gets you the conversions you need.
How Do I Do That?
No worries, this is what we'll discuss in this article.
Below, we'll give you an in-depth strategy on proper SEO for salon owners. This applies to all cosmetic specialties, from hair and nail care – to massaging and natural therapies. We'll also keep the guide as practical as possible. What you read is easily executable by even non-experienced marketers.
So to get started…
Does Your Salon Have a Website?
If you don't, you're in trouble. Some businesses think that social media is enough. They assume that having a good Facebook page is all they need to manage a salon. And while FB presence can get you clients, it limits your growth potential. And it definitely inhibits how you "brand"yourself. So you need a website. You need a domain online with your business name, and designed in a way that fits your business needs best.
But Aren't Websites Expensive?
It depends on who you contact. Thankfully, setting up a website is cheap. Hosting and setting the basic framework won't cost you more than 3-digits (and in the lower ranges too). Plus, maintaining that website isn't difficult. You just need a good quality (but low cost) web designer to create the proper aesthetics. From there, any updates are to product lineups, an optional blog, and certain FAQs and news announcements.
Plus.
You can't talk about SEO without having a website. Because what are you optimizing? A Facebook page? That's not enough, especially with the plethora of competition on that social media platform. In fact, Facebook marketing is a world of its own – one different from Google's algorithms. So you need to setup a decent website. That's a must before even considering how you show up in search engines. But once you do so, you can get started with the information below!
First – How Do You Get Your Salon to Rank Higher?
Google is a sophisticated company, and its algorithms can be the life or death of many businesses. For that reason, Google has designed its algorithms with meticulous attention and a care of efficacy. Over 200 factors are considered in Google's algorithms. And not all factors are revealed to the public. This is done for security reasons, specifically to avoid hackers trying to game the ranking system. However, Google does release information on the most important ranking factors. We'll outline those here, showing you what it takes to get to the top. And if you do look at the factors, you'll find they're all accuracy focused. That is, Google wants to provide accurate results per customer search. It tries to answer a searcher's questions as well as possible. Plus, it tries to make accurate information universal to all. So Google also looks at how business websites make themselves visible to the users.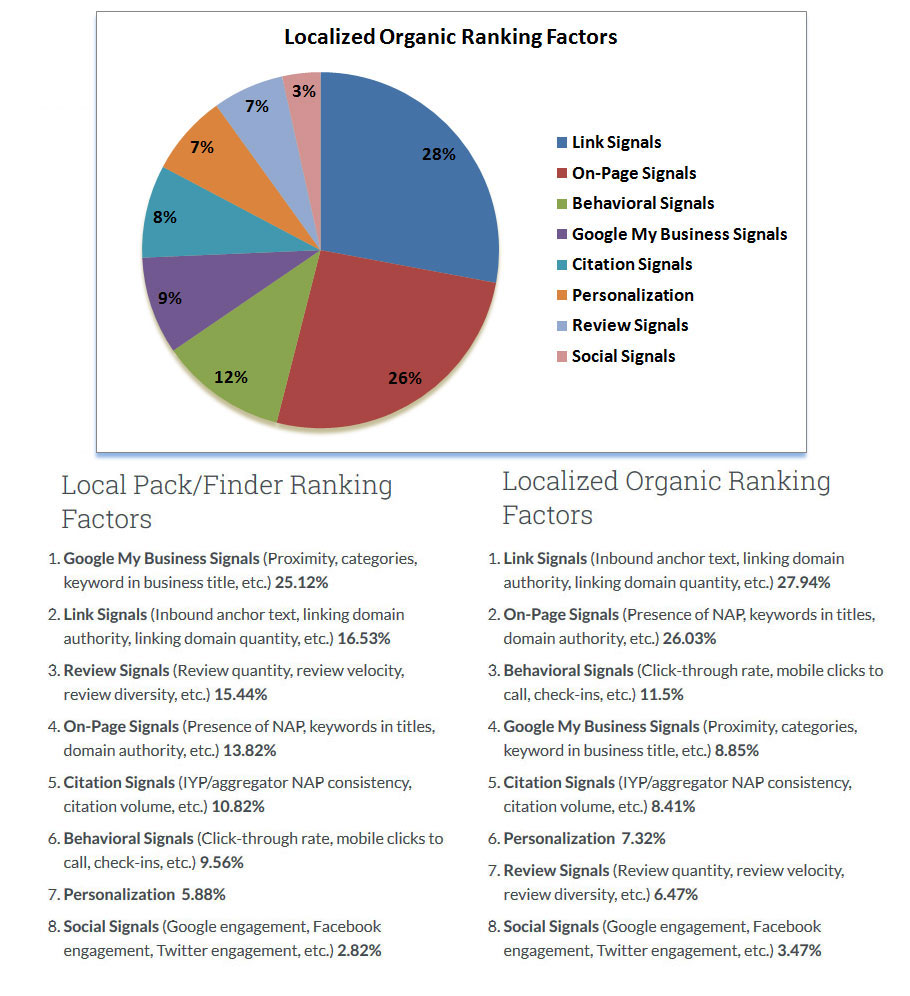 The Details – How to Rank Higher.
Your salon needs presence on all major search engines. So Google alone isn't enough. You need to be on Yahoo, Bing, YouTube, and other engines.

Your website needs relevant content. What you write (and the keywords used) should reflect your salon business, making you more likely to be found by seeking customers.

You need to network online – which means having other websites, news outlets, and influencers linking to your site.

You need to be on listing websites. Plus, you need to avoid accurate information that is cited consistently.

Ensure that your website is user-friendly (specifically secure, and mobile friendly).

Buy ads on Google and Bing. This can assist you in getting local leads quicker than organic traffic.
Below, we'll look at the details of the previous points. Specifically, we'll look at how you can accurately execute all the above for high search engine performance. We'll also focus on "getting organic traffic," which is cheaper than buying online advertising.
So without further ado…
Let's start this point with some research. Information from Moztells us that this factor alone contributes to 19% of a local business' ranking performance. And isn't a salon business always local? This means that registering your business on "Google My Business"is vital. In fact, it should be the first thing you do after setting up your website. With this service, Google lets you add tons of information about your salon, specifically location. And this means that prospects searching with the queries "salon near me"are more likely to find your business nearby! Google does this easily, since its algorithms can check whether the searcher is near your salon or not. From there, your business is offered as a search engine result.
More Info.
Showing up in local search results isn't all you get. Google My Business also presents your location on map when you are searched. This lets a searcher see your exact location, and how far you are from them. Plus, a searcher can also check your opening hours, website, and details of contact.
And that's not all. Google allows you to add images of your location, which can show up in search results too when prospects search you. Those images need to be of your salon (such as the storefront, interior, etc.)
It's an extra layer of marketing that differentiates you from competition. And it's proof that your business is real and thriving!
Can I Get Registered on Other Search Engines?
Yes, you can. However, the most used search engine online is Google. It's also the industry standard as to how a search engine should be – and it's where the extreme majority of SEO focus lies. So prioritizing it and focusing your efforts there is important.
As for other search engines, they work similar to Google. What you perform with Google tends to apply similarly to other search engines, which also requires registering your salon details with a specific online service.
For example…
Apple Maps: Registering Your Salon There. Click here to register
Google is commonly used as a computer search engine. But still, a large portion of your audience is using phone. And many of them (specifically iPhone owners) are operating with Apple's search engines.
For that reason you should register with Apple Maps. Being the most popular phone device, over 33% of map searches occur through that system. So having your location pinned there can land you more leads.
Plus, similar to Google My Business, registration is easy and free.
Bing: Don't Forget Other Major Search Engines.
Bing ranks 2nd in the search engine world. It's used by a good fraction of people (about 7%), so you can't skip registering there.
Now, many people ignore Bing since it is a minor engine compared to Google. However, submitting your information there is easy and free. It'll only take a ½ hour of your time, and the payoffs are worth it, even if you only end up with a single customer.
And that's it for setting up the basics. Having a website and the previous registration constitutes most of your online foundation. It'll contribute massively to your performance. From there, it's time to focus on the more dynamic aspects.
This'll be your content, which is how you'll gradually build popularity on search engines, while getting leads exponentially…
(2) Select the Appropriate Keywords for Your Content.
Google is a search engine, and this makes it a matchmaker. That is, it tries to find the most accurate matches for people's queries. Without those accurate matches, people wouldn't rely on it as a search engine.
Now, how does Google decide the accurate matches for each search? It does so using keywords. It looks at the keywords in your website's content (articles, static pages, etc.), then it decides whether your website matters or not.
What this means is, Google will not show your salon in search results if you don't use the right keywords. That is, you need to give Google enough information about your website, through keyword choices.
How?
What people put into a search bar is a keyword. And the words you use on your website have to be close to those search queries.
That is, you've got to know what people "search for"when typing into a search bar. From there, use those in the content you shape on your site.
An example would be "good hair salons in New York." That's a keyword, and it's something people type often when searching salons in that state.
From there, after defining what the best keywords are, you need to strategize their placement. You've got to know where each keyword should go on your website, and in a way that doesn't compromise your content quality.
Selecting the Correct Keywords.
There are thousands of keywords to choose from. You've got to sift through the keywords you don't need, while selecting what represents your business best.
By the time you're done with your search, you should have between 4-6 primary keywords, plus another 10 long-tail keywordsfor use.
And if you're wondering about the previous terms, we'll explain them below…
Primary Keywords
Those are the keywords that best explain your business to Google. They can be anything from "pedicure services in London"to "hair salons in Los Angeles."
Be Specific.
As you may have noticed, the keywords you're using are akin to long phrases. They're not single words or shortened terms by any means.
There's a reason for that. If you go for shorter phrases, you face tons of competition. You'll face more businesses attempting to rank for the same shorter words. And this reduces your chances of showing up in first page results. But with specific keywords, you can show up in Google's first pages.
Plus, you ensure accurate targeting too.
With longer keywords, you add elements such as location, and specific services. As a result, you're likely to show up in first pages for people who "really want"your services. So you gain more conversions, where every visit to your website has a much higher chance of materializing into a client.
For example, using a keyword like "best hair salon in London" is better than "hairdresser." The first is less competitive, uses location, and specifies a salon business.
Next: Long-Tail Keywords.
So we've looked at primary keywords. Now we look at long-tail.
Those are even more detailed than your primary choices. As a result, they're not too competitive, so you can rank for them with ease. Not to mention, few websites tend to include those long-tail words, which is an advantage to you.
Expect a long-tail keyword to be more like a sentence. It's not rare to see a long-tail keyword that's 5-6 words long in size.
A good example would be "best foot massage services in New York."
Those keywords tend to go into deep specifics. It takes time to find those keywords. But when you do, you stand to gain much from them.
What Type of Salon Are You?
Another thing you can do is search keywords that relate to "specific salon services."
By being specific, you can market to clients that show up for specific needs. You're more likely to land them as search results, especially if you brainstorm a fair share of services.
We recommend getting 6-12 specific-service keywords. Try to think of as many keywords as you can. And if you need help, you can use the list below to guide you.
Hair Salon Keywords to Try.
•Hair stylist
•Hair styling
•Haircuts
•Hairdresser
•Hair color
•Hair extensions
•Colorist
•Highlights
•Barber
Nail Salon Variants.
•Nail salons
•Manicurist/Manicure
•Pedicurist/Pedicure
•Nail artist
•Nail tech/ Nail technician
•Nail treatment
•Nail art
Add Modifiers for Accuracy.
After writing down the keywords that best explain your salon's services, seek other keywords for more accuracy. You can look for keywords that showcase your service quality (like topor best). Or, you can seek keywords that discuss services for special occasions (like weddings).
Find Your Geographic Keywords.
As we mentioned before, location matters. So you need to add in modifiers that describe the country you're in, the state/city, in addition to your neighborhood. You can be as specific as you can, ensuring you reach a more local audience.
Examples Include…
•California
•Alameda Street
•Close to Union State (which is on Alameda Street)
•Los Angeles
•United States
Next Phase: Compiling Keywords and Testing What Works.
By now, you should have a long list of keywords that you can use. You should have your primary keywords, long-tail keywords, and your modifiers. From there, you can test different combinations, and see what gets you the best traffic (and even more importantly, conversions on that traffic).
For example, you can try something like "nail pedicure in Los Angeles"or "top wedding stylist in New York."
Come up with some combinations, and see what works for you.
Speed Up The Process.
Open Google, and start searching for keyword phrases. Google can give you some popular suggestions on keywords that'll work best for you. In fact, we recommend using Google, since its recommendations are based on actual searches by people.
If you see a keyword as a suggestion, you can guarantee that it's a popular search. Even if you don't have the accurate number of searches per keyword, you'll know that the keyword is effective.
Also, another thing to note is accuracy. If you type in your keyword, and you don't find it in Google, then ignore the keyword. It's a sign that your keyword is either too specific, or ineffective at getting you traffic.
Another reason to use Google's help is brainstorming. If the previous brainstorming you did wasn't enough, you can acquire even more ideas that let you formulate effective keywords.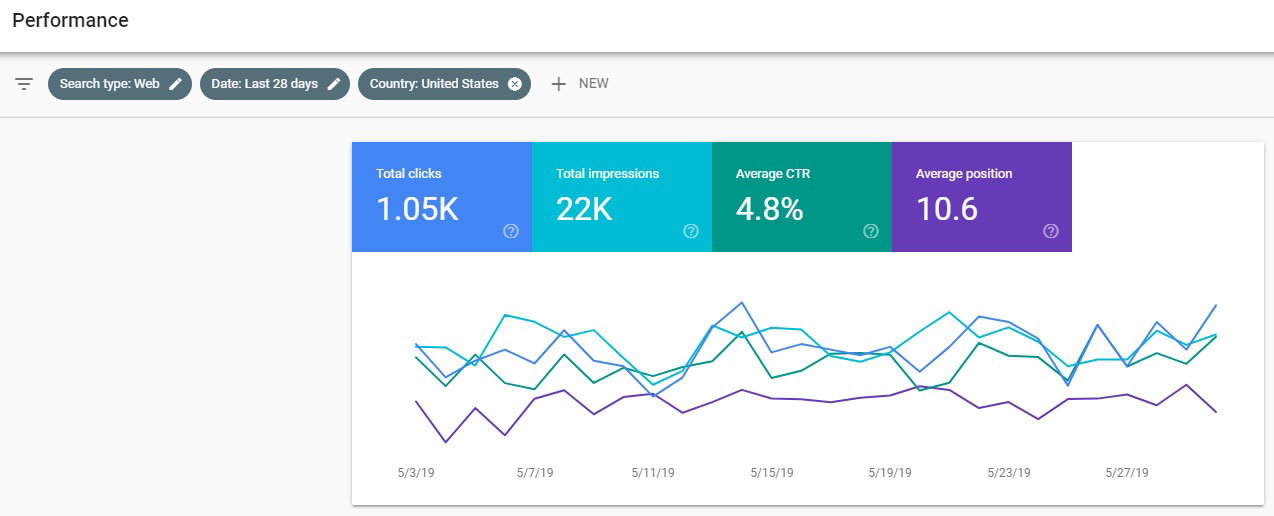 Fine Tune Your List.
Test the different keywords you come up with. Tweak your original list for effective primary and long-tail keywords. And if you feel the need for a better list, you can always come back to Google's search bar for suggestions.
And that's it, congratulations! You've just completed the toughest part of your salon's online marketing, which is finding the correct keywords.
From, there, all you must do is put those keywords to use. And you do so through content that'll you'll make with creative writing skills.
(3) SEO Optimize Your Website With the Keywords.
Finished compiling your salon keyword list?
If so, it's time to create content. Those are the pages that'll show up in search engines. And whatever you write in those pages needs to contain the keywords you compiled (in priority of primary, then long-tail keywords).
However, note the following…
You shouldn't overstuff keywords. That is, you need quality content, while sliding in a keyword here and there. You essentially need to sprinkle them to look natural, while pleasing search engine algorithms.
Below, we'll help you with the placement dilemma. We have a few suggestions on where to place your keywords, and how.
The Home Page.
Here, you don't have to use long-tail keywords. But, primary keywords are absolutely vital.
Make sure that the font size you use is large. Plus, those keywords need to be incorporated in some of your home page's headings.
Speaking of headings…
Page Titles.
Any page has a title. And in the marketing world, page titles matter a lot.
Page titles are what people first see in Google search results. This means your title has to be compelling to attract clicks. But also, you need to find a way to add your primary keywords into the title for higher rankings.
A compelling title matters a lot, especially for your salon's online business. The reason is, Google keeps track of the number of people that click your link after seeing it. That is, it keeps track of how pleasing your links are to searchers. So with a good title, you increase your chances of staying on first pages, while slowly inching to the top of the page!
As you can tell, it's a delicate balancing act. So you need to take time brainstorming appropriate page titles.
Also, note that your titles shouldn't exceed 60 characters in size. Any longer, and your full title won't show up in Google's search results. And finally, you need small knowledge of HTML (and a content management system) to edit the SEO of page titles. So we recommend contacting an expert to assist you with that detail.
Page Meta Descriptions.
After adjusting the page title tag's HTML, next comes the Meta description. This is the two-line summary found under page titles in search engine results. And they act as sub-headers that explain the article title, while enticing a click.
Here, you need your primary keyword too. But also, you need to shape the Meta description to allure readers in. Plus, adjusting this also requires a website builder (or content management system).
Headers.
Google prioritizes keywords in headers over keywords in normal text. This means that some of your headers should contain keywords.
This also applies to smaller sub-headers.
Internal Linking Anchor Texts.
As you develop your website, each page may link to another page of yours. This is a tactic that helps keep visitors on your website for as long as possible.
When creating those hyperlinks, make sure to use your keywords. That way, you ensure higher rankings for the page that you link to!
Alt Descriptions for Images.
Visuals help immensely with Google rankings. However, setting up an image or two isn't enough. You need to add details, which will help Google understand what those images are about.
You can write descriptions for your images that contain your keywords. Those are called "alt descriptions,"and it's the text searchers see when hovering a mouse onto the image.
(4) Invite Backlinks From Other Websites.
By now, you should have the basic marketing setup ready. Your website should be up and running, and you should've registered with Google and some search engines. Plus, you should've identified the most optimal keywords, while adding them to your website.
The previous efforts are a huge step forward. However, that's not all you can do to market yourself. There are still other strategies you can apply.
One would be using back-links. This is where a website links back to you in their content. And to Google, back-links are a key metric.
They're used to judge how trusted a website is.
Basically, the more "quality back-links" you have, the better. That is, you want a good number of high authority websites linking back to you.
Details Matter Too.
A simple "URL" isn't enough of a backlink. You need to optimize that link to please Google's algorithms.
You can do so by combining this with the previous tip. That is, you can ask other websites to link back to you, using "keywords" that describe your business.
You can also provide other websites additional details that help you rank locally. You can provide the salon name, phone number, and address too!
(5) Optimize for Security and Loading Speed.
This is the final tip on our list. And it's a vital one, since it affects the user experience. And it's also a metric that Google looks at.
If your website is safe and easy to use, then you're more likely to land on first page results. After all, you've got to remember that Google wants to create an optimal search experience. Thus, this metric is highly valued.
So to start off…
Check Mobile Optimization.
Anywhere from 40-60% of your clients surf the internet through mobile. And this means that your website has to "look neat" and "load fast"on smaller phone screens.
If it does, then Google will promote your web pages in its results.
Now, optimization efforts come down to clean coding. Mobile optimization isn't something you can usually do alone. You might need a website builder here, and the input of web designers to optimize your website for you.
Website Loading Speed.
People's attention spans are short, and their patience is even shorter. So if your website doesn't load fast, expect less visitors. In fact, based on a Google loading-time study, you risk losing 53% of your visitors for 3+ seconds loading time.
That's close to half your customer base.
Now, checking your website speed is easy. There are many free tools available online for the job. One of them is Pingdom, which provides info on loading speed – while reporting causes.
It's a tool that'll help find the areas on your pages which need modification. Those areas (or setups) include…
(Web Hosting): Loading times are heavily tied to your server of choice. If your servers are far away from end users, then expect slow loading. Also, if the server itself is slow, expect slow loading times.
Fortunately, fixing this issue is easy.
All that's required is to find a server close to your location (preferably within your continent). Also, make sure to get a private server (which is usually more expensive, but worthwhile).
(Big Images): Those items take a long time to download. The problem is even more compounded if the image is high resolution.
We recommend quality images that aren't too large. Instead, focus on combining text and smart image positioning for a good impression!
Checking Website Security.
Security matters a lot. Mainly, security measures are applied to websites that include finances. That is, websites which sell products (and take credit card info) must be secure.
Beyond finances though, security is an important SEO metric. Google's algorithms would rather show secure sites than ones that aren't safe. For that reason, we recommend it, even if you don't sell products online.
You can easily recognize safe website with the (https ://) tag, or through a small pad lock next to the website address.
That's All!
Congratulations! You've reached the end of the guide.
It has been a long article, we understand that. However, we wanted to explain your online marketing journey as much as possible.
Through this guide, we provided as much detail as necessary that's applicable to all salon types. So whatever specialized service you offer, it'll be marketable with the tips we mentioned above.
But before you go, let's recap what we discussed in this article…
•Register your salon's full details with the larger search engines.
•Find the best keyword phrases for your salon, and use them in relevant website content.
•Encourage other trusted and relevant sites to link back to you.
•Make sure that your salon details are correctly and consistently cited at listing sites.
•Optimize your site for speed, mobile users, and tight security.
That's it for the guide. But before you go, we have one final tip…
We recommend skimming over this article occasionally. It's a long article, but it does serve as a roadmap for online marketing efforts.
Treat as a reference point for all your online efforts!